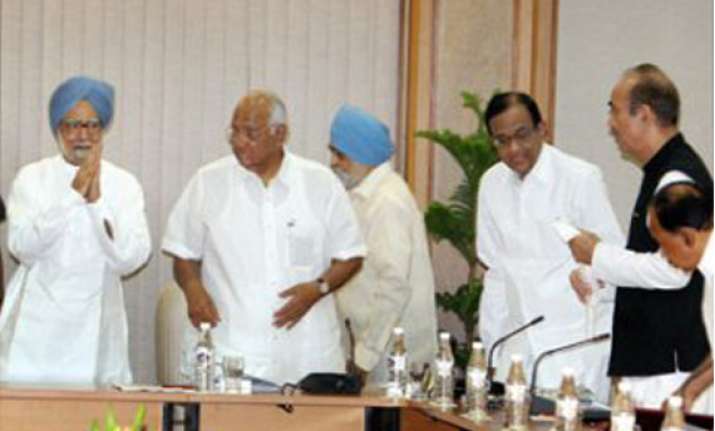 New Delhi, Nov 27: The UPA's coordination committee is meeting here Tuesday to thrash out a consensus on foreign direct investment (FDI) in multi-brand retail, an issue that has stalled parliament for four days.
The meeting began around 12.30 p.m. in the parliament library building, a Congress source said.
Among those taking part are Prime Minister Manmohan Singh, UPA chairperson Sonia Gandhi, Congress general secretary Rahul Gandhi, Defence Minister A.K. Antony, Parliamentary Affairs Minister Kamal Nath, Home Minister Sushilkumar Shinde and political secretary to Congress president Ahmed Patel.
"UPA allies like DMK have some reservations relating to FDI in multi-brand retail, and the government is ready to address those issues so that the alliance partners are on board," the source said.
Congress is the largest party in the United Progressive Alliance (UPA) with 206 MPs. The DMK has 18 MPs.
Both houses of parliament were disrupted for the fourth day Tuesday as the opposition continued protests against the policy on allowing foreign investment in retail.