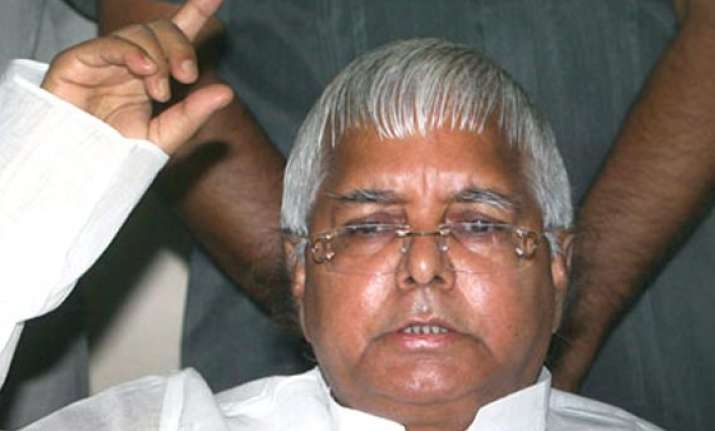 Patna, Nov 28: With DMK announcing support on FDI  issue it is clear that UPA has sufficient numbers to 'sail through' voting on the issue in Parliament, Rashtriya Janata Dal (RJD) chief Lalu Prasad today said.
There was no reason for NDA to continue to stall Parliament as UPA coordination committee has approved discussion on FDI and also voting, he told newsmen here.
"The decision on whether the discussion will held under rule 184 (entailing voting) or rule 193 (without voting) is the prerogative of the Speaker," he said. RJD, which has four MPs in Lok Sabha and two in Rajya Sabha, has already announced support to UPA government's decision to allow 51 per cent FDI in multi-brand retail.
On the arrest of two senior journalists of ZEE news, Prasad said it was not justified.
"This is an issue between Congress MP Naveen Jindal and ZEE news. Jindal should have settled it between themselves," he added.
The RJD president welcomed the Centre's decision of direct cash subsidy transfer to beneficiaries of welfare schemes and said this would end the role of middlemen.