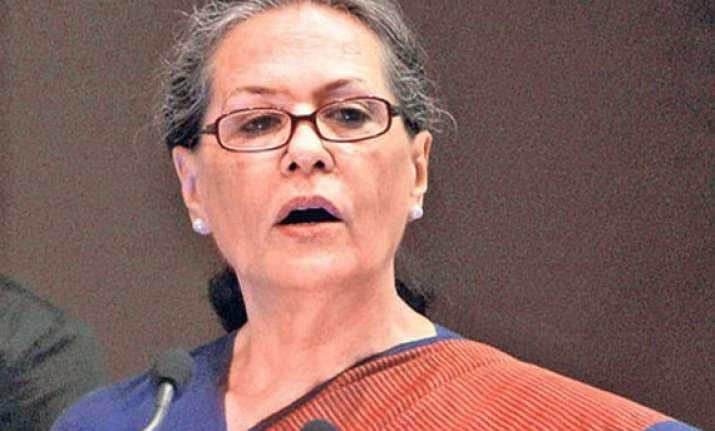 Patna: Congress president Sonia Gandhi Thursday said that the UPA government fulfilled most of the promises made to the people in the last Lok Sabha polls and was committed to work hard to improve the lives of people if voted to power again.
"We have fulfilled most of the promises (that were) made last time before people," Gandhi said while addressing her first election meeting in Bihar's Sasaram parliamentary constituency.
Without naming BJP's prime ministerial candidate Narendra Modi who has accused the UPA government of failing to fulfill promises made during the 2009 Lok Sabha polls, Sonia Gandhi said the UPA government has implemented MNREGA for job guarantee in rural areas and provided an opportunity for education to all through Right to Education.
She said to ensure that no one goes without food, the government implemented the Food Security Act in the country.
Gandhi said the UPA government has also promulgated a new land acquisition act to protect the rights of land holders.