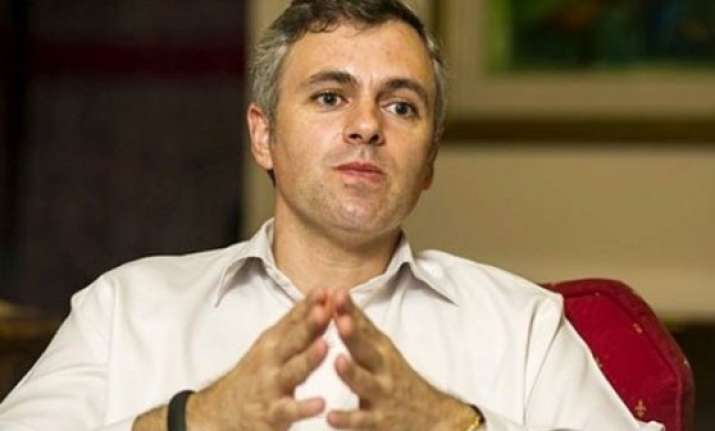 Jammu: Amid speculation that Atal Bihari Vajpayee may be bestowed with Bharat Ratna, Jammu and Kashmir Chief Minister Omar Abdullah today said the UPA government should have conferred the country's highest civilian honour on the former Prime Minister.
Omar also said it was a "lost chance" for the UPA, which was in power for 10 years from 2004. "I wish the UPA govt had risen above politics & conferred the Bharat Ratna on Vajpayee sahib, would have been a fitting gesture. #lostchance," said the National Conference(NC) President on Twitter.
Speculation is rife that the BJP stalwart may get the Bharat Ratna on his birthday which falls on December 25.Ties between the NC its coalition partner Congress have remained estranged in the recent months.
Omar's comments came two days before the counting of votes in the Jammu and Assembly elections which is due to take place on Tuesday.
According to two separate exit polls yesterday, J and K may return a hung verdict with PDP emerging as the single largest party followed by BJP.