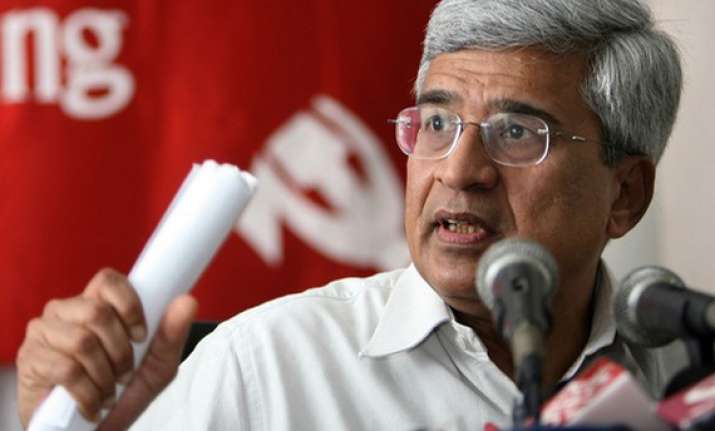 Agartala, Jan 29: CPI-M General Secretary Prakash Karat today termed the Congress-led UPA government as a "government of scams" and alleged that it was responsible for non-passage of the Lokpal Bill in Parliament.

"This UPA government was giving licences to the corporates for corruption. It was involved in so many scams including 2G scam that the government can be termed as a government of scams," Karat said while addressing the 20th state conference of the party here.

"From top to the bottom of the government was corrupt, so they refused to pass the Lokpal bill in Parliament. Though Lokpal is a strong weapon against corruption but corruption cannot be eliminated by passing this bill only. We want a strong judiciary and electoral reforms also," he said.

The CPI (M) leader alleged that the government was blindly following the principles of liberalisation of economy as a result of which prices of essential commodities were sky rocketing, unemployment had increased and common people were losing amenities of living.

He claimed 2.56 lakh peasants had committed suicide in the country in last 16 years due to government's failure to deliver goods to them.

"With the exercise of liberal economy, the number billionaires were increasing and common people were becoming poorer. Earlier there were only nine rich people who had a capital of more than Rs 5000 crore, but this number of billionaire has reached 55 in our country," Karat said.