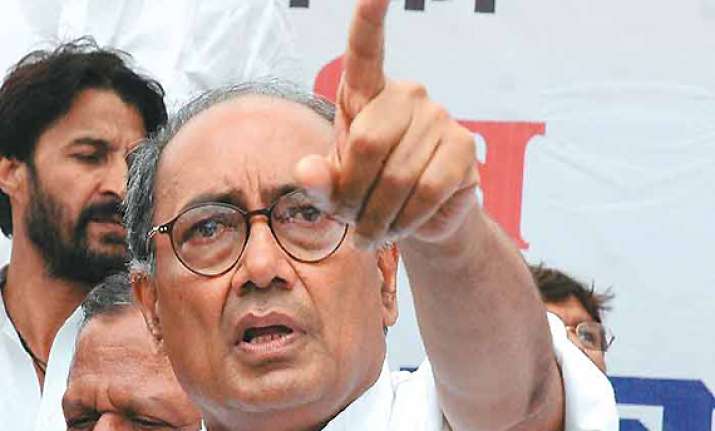 Guwahati, Oct 18: The UPA government is committed to a strong Lokpal bill and is determined to fight corruption at all levels, Congress general secretary Digvijay Singh said today.

"The Congress and the UPA government is for a strong Lokpal Bill for which a drafting team has been formed," Singh told reporters here.

Prime Minister Manmohan Singh has categorically said that there will be no change in the RTI Act and has no objection to include himself under the Lokpal bill, he said. 

The Congress leader, however, said Comptroller and Auditor General, Central Vigilance Commission and the CBI should not be brought under the purview of the Bill.  He also voiced his reservation over the proposal that the filing of complaint, investigation and adjudication (of judgement) is vested under a single head. 

Singh expressed surprise that even after conceding the demand of Team Anna members why there has been opposition. 

"This only proves that Anna's campaign is political and not non-political," he said.

On his recent outburst against Anna Hazare, Singh said his links with the RSS is "obvious".

"Anna has only targetted Congress-ruled states on the issue of corruption. He has remained silent on such issues in Gujrat, Uttar Pradesh and Karnataka," he said.

On the recent campaign of BJP leader L K Advani against corruption and his rath yatra, Singh claimed it was a failure and there was no public response.