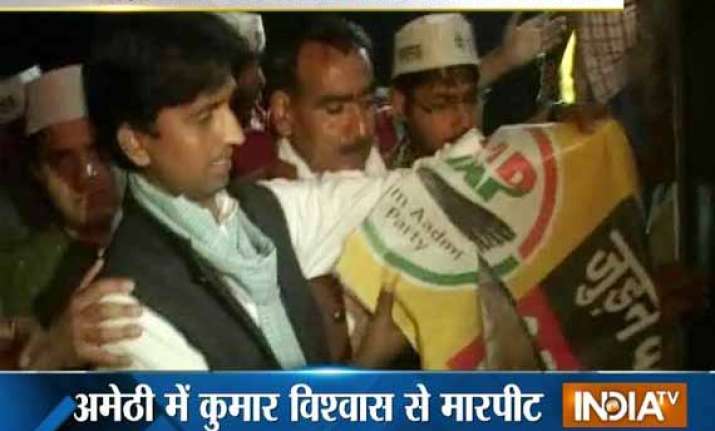 Amethi:  FIRs have been filed against Aam Aadmi Party leader Kumar Vishwas and a gram pradhan following a clash between their supporters here on Friday  night even as Congress rejected Vishwas' allegation that its workers were involved in the violence.
FIRs have been lodged against Kumar Vishwas and his 65 supporters and Ishaq Ahmed, the gram pradhan of Sindura village, and his 20 aides for attacking one another at Kamrauli police station, Station officer A P Tewari said.
Congress has rejected the allegations of Kumar Vishwas that its party men attacked him and has charged him with spreading anarchy.
Rahul Gandhi's representative Chandrakant Dubey alleged that ever since Vishwas has come to Amethi, he has been trying to "vitiate the atmosphere".