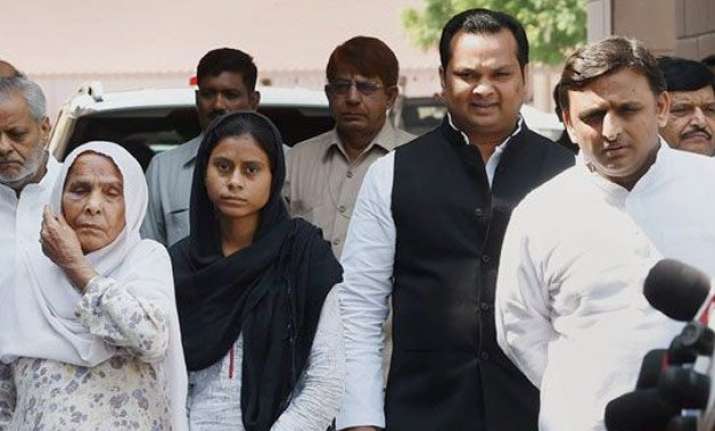 Lucknow: The UP government has sent its report to the Union Home Ministry on the Dadri lynching episode in which a man was killed over rumours of alleged beef consumption.
"The report based on factual basis has been sent to the Central government last night," a Home Department Spokesman said here today.
Declining to divulge the contents of the report, he said it is based on facts collected on mob violence in the area.
50-year-old Iqlakh was dragged out of his home by a 200-strong mob and beaten to death after a public announcement from the local temple that the family had slaughtered a calf and eaten its meat last Monday night in Bishada village.
Senior state officials including Principal Secretary (Home) Devashish Panda and DGP Jagmohan Yadav among others had visited the disturbed town soon after the incident.
On October 1, the Home Ministry had sought a report on the Dadri incident from Uttar Pradesh government and advised the state government to ensure that such incidents do not recur.
Concerned over communal incidents in Dadri and other places, the Centre had yesterday asked all states to take strictest action against those who attempt to weaken the secular fabric by exploiting religious emotions.
In a statement, the Home Ministry had said it was concerned over various incidents with communal overtones across the country including the recent "unfortunate" incident at Dadri in Uttar Pradesh where one person was lynched over rumours of eating beef.