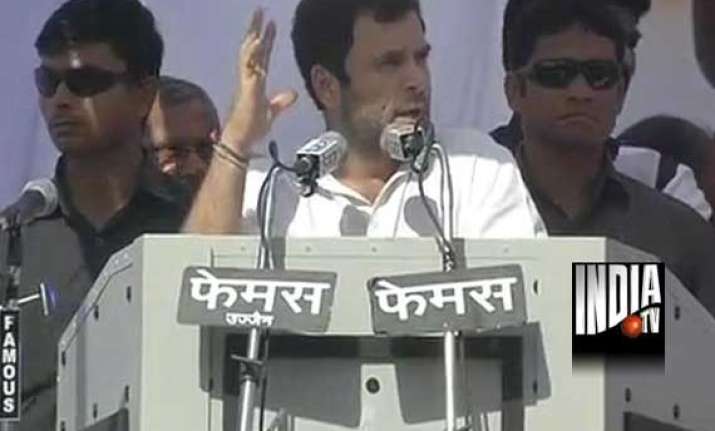 Lucknow: The Uttar Pradesh government today dismissed Congress vice president Rahul Gandhi's statement that some Muslim youths in riots-hit Muzaffarnagar were in touch with Pakistan's intelligence, and said it had "no inputs in this regard".
"We have received no input whatsoever in this regard by either the Intelligence Bureau (IB) or the union home ministry" Home Secretary Kamal Saxena said.
The anti-terrorist squad (ATS) chief Mukul Goel also ruled out any such inputs from intelligence agencies at the centre. He said the state intelligence units were on their guard against any such nefarious design by any anti-national group.