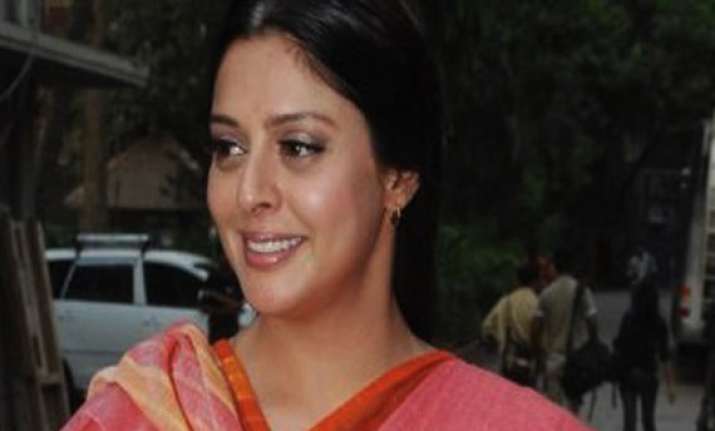 Hapur (UP): Congress candidate from Meerut Nagma was in for a nasty surprise today when a local Congress MLA Gajraj Sharma misbehaved with her during a roadshow here.
Nagma angrily removed his hand from her body, and without addressing the supporters walked away angrily.
Local municipality chairman Malti Bharti described Gajraj Sharma's act as insulting and said "women must be respected, and he must apologize".
"Nagma could be his daughter's age and whatever he did, he should have done with affection", said Malti Bharti.
Eyewitnesses saw Gajraj Sharma openly teasing the actor.
Nagma inaugurated a party office in Hapur and paid obeisance at the local gurudwara.