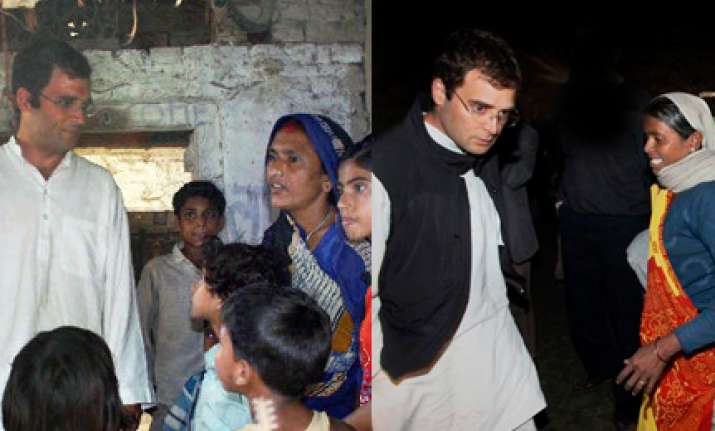 Following the footsteps of party General Secretary Rahul Gandhi, Congress leaders in Uttar Pradesh have decided to spend time in Dalit  localities. 
"On the occasion of Mahatma Gandhi's birth anniversary on October 2, all district committees have been directed to organise conventions in Dalit localities and community lunch in slums," party's chief spokesman Subodh Srivastava said. 
He said the district level leaders have been asked to visit Dalit localities and interact with the people regarding their problems. 
"The leaders have been asked for a night stay in Dalit localities," Srivastava said. 
Similarly, block level leaders have been directed to organise 'chaupals' in Dalit dominated villages in their respective areas. 
Rahul Gandhi recently undertook a surprise visit to certain eastern UP districts and spent a night at the house of a Dalit village head in Shravasti district. PTI