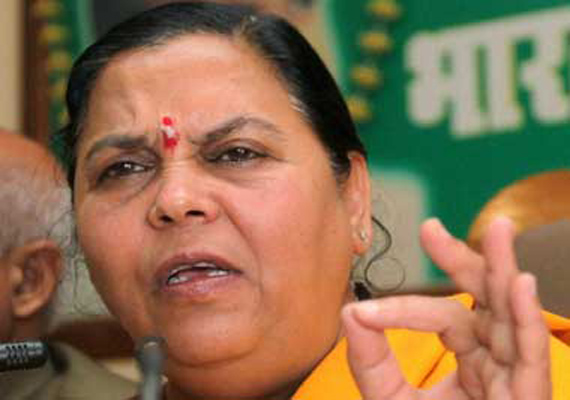 Indore, Feb 21 : BJP leader Uma Bharti on Monday  expressed confidence that her party will win enough seats to form the next own Government in Uttar Pradesh, and took potshots at the Gandhi family.

In an informal chat with reporters here, she said Congress General Secretary Rahul Gandhi and his family members may hog the media limelight, but his party does not enjoy popular support in Uttar Pradesh.

Bharti said BJP will get enough Assembly seats to have its own Government in Lucknow. After the polls, the state will be rid of "misrule" of Mayawati-led BSP, she said.

Congress is playing the communal card in UP for its own narrow political end. But this strategy will backfire, said the former Union Minister, who contesting the Assembly polls from UP.