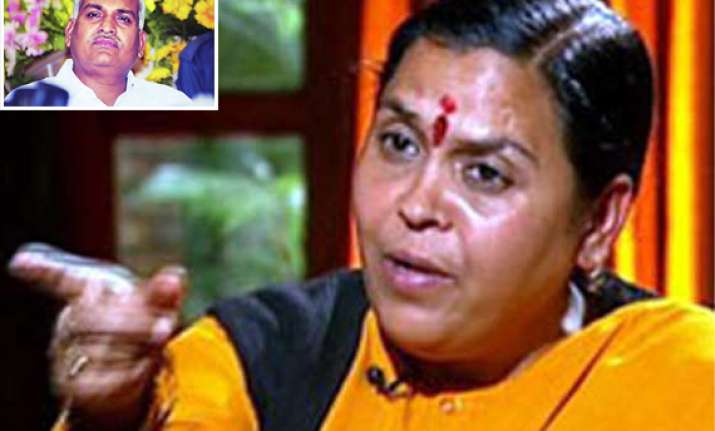 Varanasi, Nov 29: BJP leader Uma Bharti today asked former Uttar Pradesh minister Babu Singh Kushwaha, who was expelled from the BSP, to expose "corruption" in the Mayawati government.
"If Kushwaha exposes corruption in the BSP government, then not only her party but also the people will welcome him," she said.
The ruling BSP had yesterday expelled former Family Welfare Minister Kushwaha, once a close confidant of Mayawati, from the party.
Kushwaha was removed from the Council of Ministers in the wake of the killing of two Chief Medical Officers and alleged irregularities in the National Rural Health Mission (NRHM). 

The BJP would form the next government in Uttar Pradesh and there were no talks of an alliance with the RJD, Bharti said.