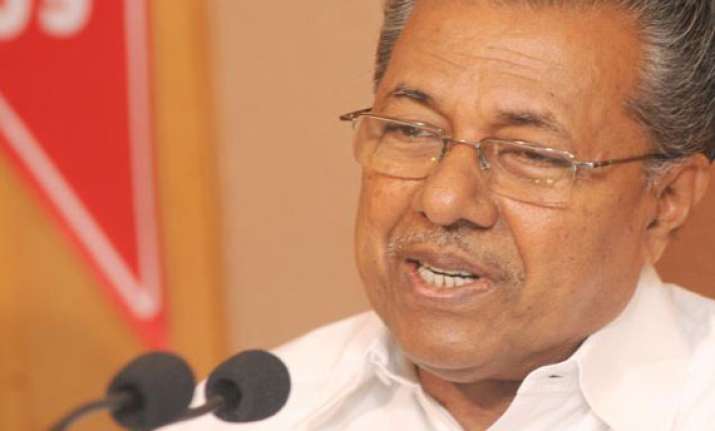 Kozhikode: CPI(M) State Secretary, Pinarayi Vijayan today claimed that the ruling Congress-led United Democratic Front (UDF) will face total defeat in the coming parliament election in the Kerala.
Speaking to reporters at the nearby Nadapuram in Kozhikode district, Vijayan said that the 'Kerala Raksha Yatra' which he was leading for the last 25 days across the state has proved a big success.
The march had received spontaneous welcome from the people in all the places it had passed through, Vijayan said, adding that people are against the UDF.
Vijayan accused the media for downplaying the success of the march.
Vijayan said that Kerala Congress, a constituent in the UDF cannot close its eyes to the problems faced by farmers in the event of the Kasturirangan panel report on conservation of western ghats was implemented.
The yatra, which was started from Vayalar in Alappuzha on February one, culminates with a public meeting tomorrow at Kozhikode.