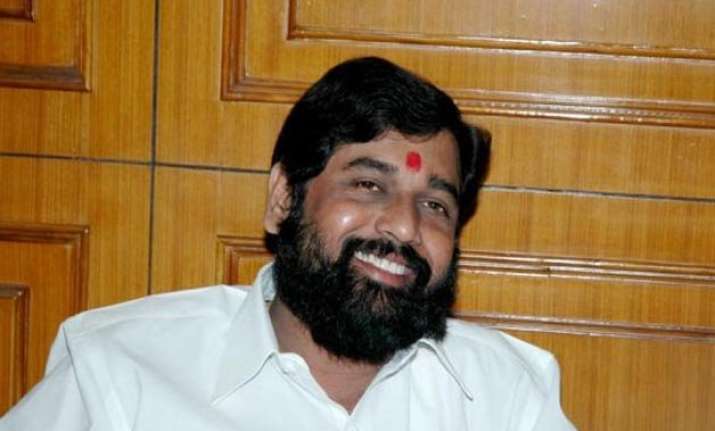 New Delhi: The strained relationship between Maharashtra coalition partners Bhartiya Janata Party and Shiv Sena has reached to a very fragile stage with Sena Minister Eknath Shinde publicly announcing his resignation from the cabinet.
Shinde, in-charge of the PWD portfolio in the cabinet, handed his resignation to his party chief Uddhav Thackeray in an election rally of the Kalyan-Dombivali civic body polls.
Uddhav Thackeray, however, refused to accept the resignation. But he said that currently the state government is riding on a high and if they don't mend their ways they may be forced to withdraw support from the Fadnavis government.
An MLA from Kopri-Panchpakhadi assembly constituency, Shinde also accused ruling BJP of misusing power to file bogus cases against Sena workers.
Chief Minister Devendra Fadnavis hit out at Shinde and Shiv Sena and said that they are playing victims after attacking BJP workers.
"We are not misusing police as it is not under us during poll period. I will ask the election commission to carry out an enquiry to find out who is attacking whom. Resignation is just theatrics," Fadnavis said.
Despite being in coalition at the state and centre, Shiv Sena and BJP have been at the logger heads for some time. The strained relationship between two partners was further escalated after Shiv Sena workers threw ink at former BJP leader Sudheendra Kulkarni for organising book launch event of a former Pakistan Minister.
The Maharashtra government provided full security for the event and its leaders also hit out at the Shiv Sena for carrying out the ink attack.