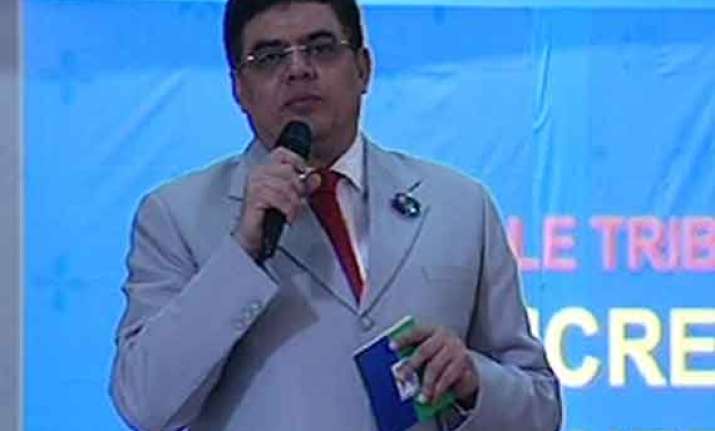 Kolkata: Quiz master Barry O'Brien, brother of Trinamool Congress Rajya Sabha MP Derek O'Brien, today joined the West Bengal BJP along with his wife.
Barry, a skilled motivational speaker, was a nominated member of the West Bengal Assembly representing the Anglo-Indian community between 2006-11 during the Left Front regime.
Others who joined the party were footballer Sasthi Duley and market expert Siddhartha Mukherjee, who also played the role of 'Topse' in Satyajit Ray's films. 
State BJP president Rahul Sinha told a press conference that many such eminent persons were joining the party as they felt it was the only one which could turn the fortunes of the people of the country under the leadership of Prime Minister Narendra Modi.