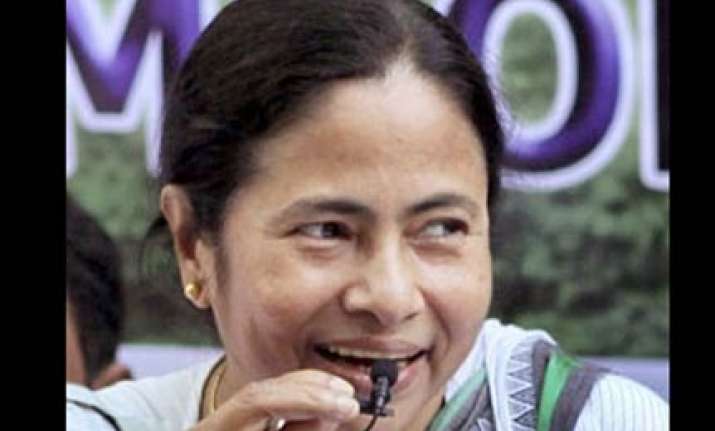 Kolkata: Trinamool Congress on Friday  defended party supremo Mamata Banerjee's rally at Lalgarh and slammed CPI(M) and BJP for "joining hands" to target her over the issue.
"Mamata has said the politics of killing must stop. When the police are asking Maoists to take money and return to the mainstream what wrong has she done by asking them to come back to the path of peace and democracy?," Trinamool Congress Secretary-General Partha Chatterjee said in an oblique reference to the West Bengal government's recently announced surrender and rehabilitation package for Maoists. 
"If she has done anything wrong by harping on peace and democracy she will do it a thousand times," he said. 
Apparently referring to the BJP and CPI(M) targetting her for her alleged pro-Maoist comments at Lalgarh, he said "It is good to see that parties which did not see eye to eye on the Godhra train carnage are now ganging up against Mamata with the sole intention of resisting her rise." 
Referring to Banerjee's comments on the death of top Maoist leader Azad, senior Vice-President Subrata Mukherjee said, "Someone has died, Mamata Banerjee has expressed sympathy. In the killing of anyone, one expresses sympathy. Why is there so much furore over it?" 
Chatterjee and Mukherjee were speaking at a 12-hour dharna at Esplanade to condemn the 'conspiracy' behind a truck hitting a car of Banerjee's convoy on Monday night at Kolaghat while she was returning from Lalgarh. 
Accusing the police of failing to provide proper security to Banerjee during her Lalgarh visit, Chatterjee said, "We want to know who asked the truck driver to enter the convoy of the Railway Minister? The driver is being made a scapegoat." 
Mukherjee said it was 'surprising' that the Director General of Police Bhupinder Singh had termed it as an accident before the completion of investigations. PTI