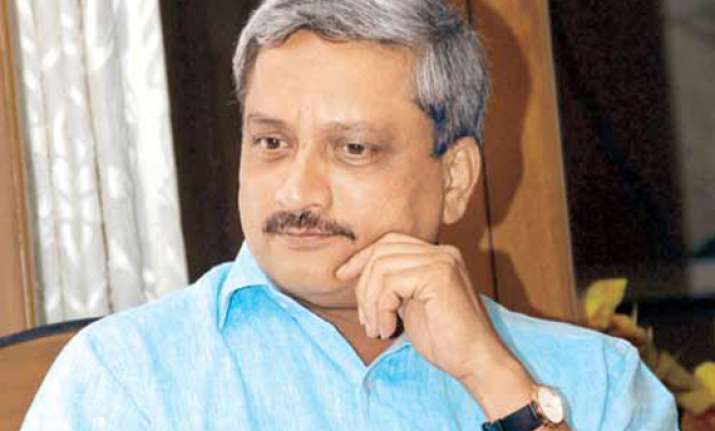 Panaji: Transparency in governance should not be mistaken for nudity, Goa Chief Minister Manohar Parrikar said Tuesday, defending his decision not to make public an assessment of his cabinet colleagues.
Parrikar, who was addressing a press conference at the state secretariat, was asked to spell out his assessment of the performance of his cabinet colleagues, ahead of an impending portfolio reshuffle.
"I cannot discuss this in public," Parrikar first said. When the media insisted on an answer, he said: "Transparency is not nudity."
Some weeks back, Parrikar informed the media about allotting one more portfolio to each of his 11 ministers and also dropped hints about a portfolio rejig.