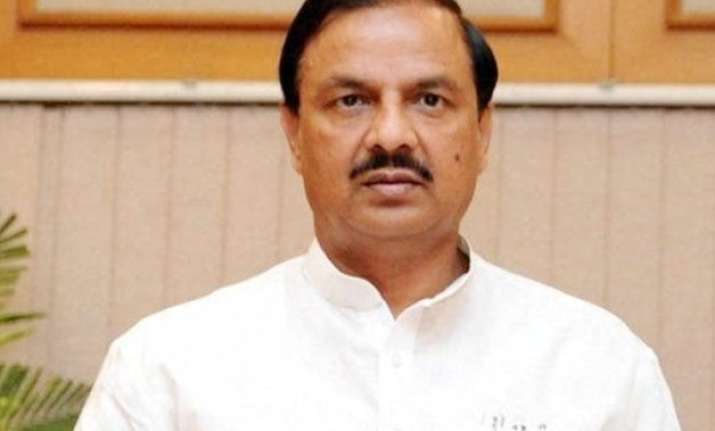 New Delhi: Tourism Minister Mahesh Sharma is likely to hold a meeting with officials of his ministry this week to discuss issues related to security and ticketing at tourist sites, days after over 2,000 tourists were reportedly turned away from Taj Mahal due to capacity constraints.  
The meeting is expected to discuss the issue of tourists being denied entry at the iconic monument in Agra on Christmas eve despite having bought tickets as security staff had found the premises "overcrowded", a source said.  Tickets for entry to Taj Mahal are sold both over the counter as well as online.
"Union Tourism and Culture Minister Mahesh Sharma will hold a meeting with the officials this week to discuss various issues relating to tourists sites and the measures to enhance services," the source told PTI.
The Minister is likely to discuss issues such as security, ticketing and cleanliness in and around the tourist spots across the country, the source said.  The recent issue of 4,000 people not being able to buy tickets for Red Fort because of the huge rush on New Year's eve is also expected to come up for discussion during the meeting, according to the source.
Tourism is one of the areas that the Government is focusing on to shore up revenues as well generating employment.
As per the official data, foreign tourist arrivals (FTAs) were 71.03 lakh during January-November 2015, a growth of 4.5 per cent over 67.94 lakh during the corresponding period previous year.