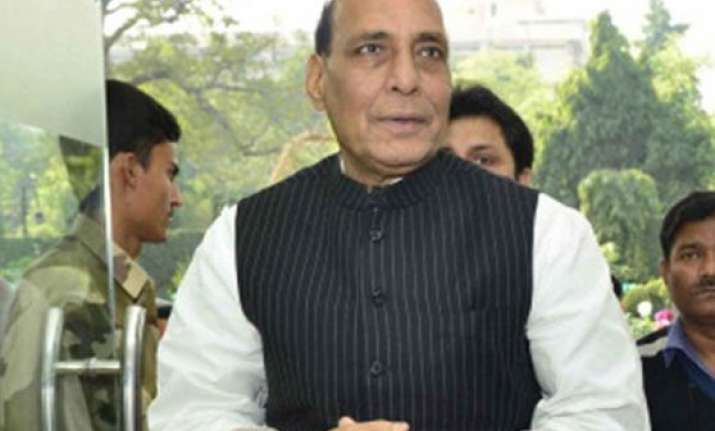 New Delhi: Home Minister Rajnath Singh was briefed by top security officials, including National Security Advisor Ajit Doval, about the situation along the border with Pakistan, where heavy exchange of fire has taken place during the last fortnight.
The Home Minister instructed them there should be strong retaliation if the security posts are targeted by Pakistani forces.
Singh also directed the officials to ensure that the border guarding forces remain on high alert and civilians living along the border are fully protected, official sources said.
Those who attended the high level meeting included Home Secretary Anil Goswami, Director of Intelligence Bureau Asif Ibrahim and Director of BSF DK Pathak.
The international border in Jammu and Kashmir has witnessed heavy firing by Pakistani troops this month which has left eight persons dead and 90 injured, including 13 security men.
In continuing violations of 2003 ceasefire, Pakistani troops heavily shelled 15 Border Out Posts and hamlets along the International Border leaving three persons injured, one of them seriously in Jammu district.