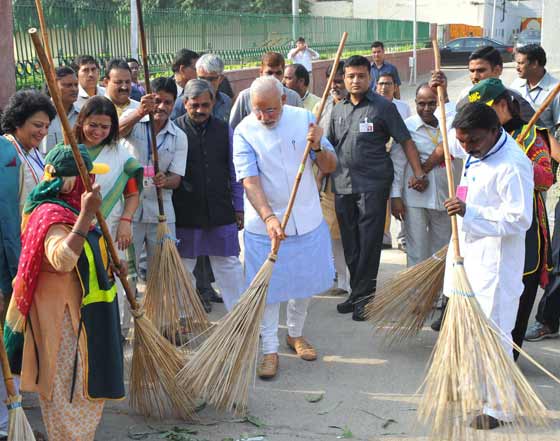 1. It is our social responsibility as citizens of India to help fulfil Gandhiji's vision of Clean India, by his 150th birth anniversary in 2019.
2. I am seeing that Gandhi is looking through these specs that whether we have made India clean or not, what we have done and what we have done.
3. Devote 100 hours every year towards the cause of cleanliness.
4. Cleaning up the country cannot be the sole responsibility of sweepers. Do citizens have no role in this? We have to change this mindset.