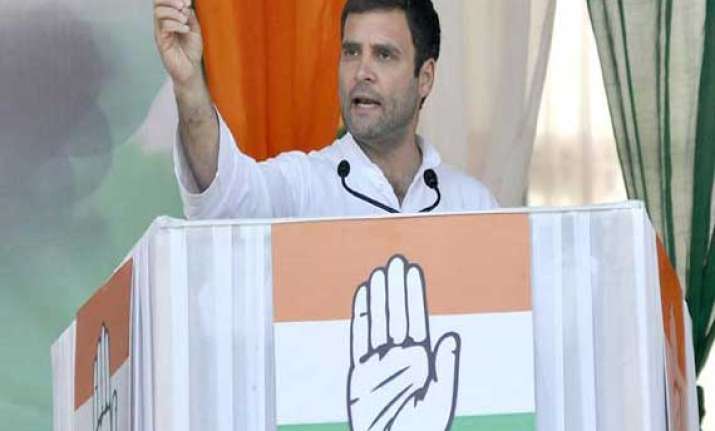 Debra (WB): Congress Vice President Rahul Gandhi today slammed the Trinamool Congress government in West Bengal alleging that it only worked for the party and had failed to usher in change.
"We want to include and work for the poor, but the government here works for the party. If you are not a Trinamool worker then you do not get any benefit in the state," Gandhi told an election rally here in Ghatal constituency.
"You will get beaten up if you belong to any other party.You will be suppressed and work will not be done in a democratic way," he said.
He alleged that Congress workers, who were beaten up earlier by Left supporters, were now being assaulted by the ruling party men.