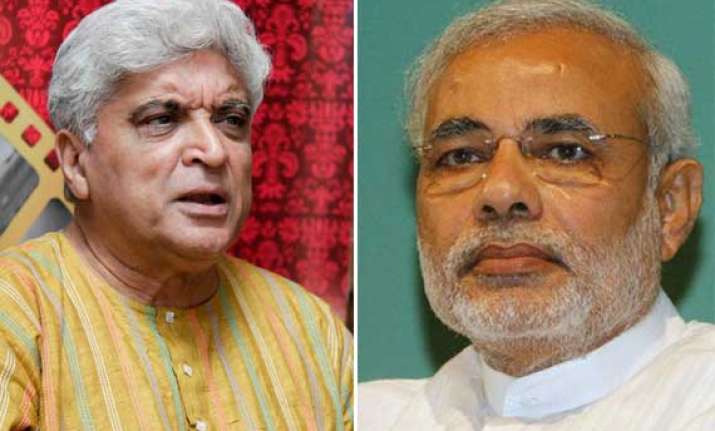 Patna: Noted lyricist and Rajya Sabha MP today termed Narendra Modi 'undemocratic' and said that he can never be a good Prime Minister.
 "Besides, all talks of involvement in Gujarat riots of 2002 which are before the courts, this man (Modi) is not democratic," Akhtar told reporters on the sidelines of a school function here.
"Amid chants of registering hat-trick in Gujarat one thing is glossed over - that he has given a damn to democracy in the state ... His rise is a challenge to democracy," Akhtar, Padma Bhusan awardee, poet and well known script writer of Bollywood said.