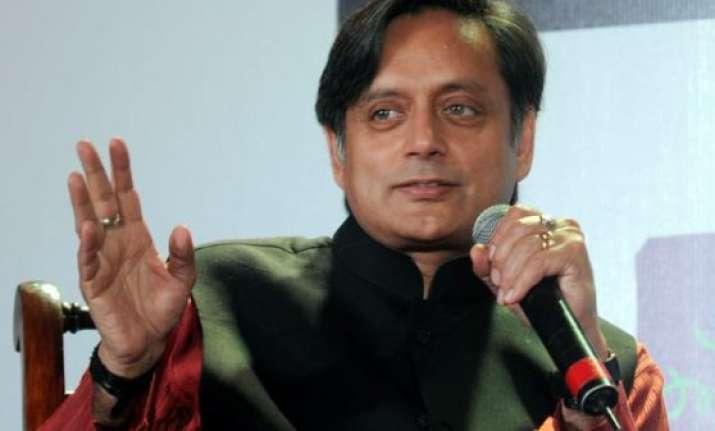 New Delhi: Senior Congress leader Shashi Tharoor yesterday took a jibe at Prime Minister Narendra Modi over his 'poor attendance' in the Parliament during the ongoing Winter Session.
The Congress MP from Thiruvananthapuram referred to the contentious 'ghar wapsi' (reconversion programme) and said that it is time for Narendra Modi's 'ghar wapasi' -- apparently referring to his presence in the Parliament.
Tharoor also supported the demand of 'united opposition' that the Prime Minister should issue a statement over the conversion row and a controversial statement made by BJP MP Yogi Adityanath on the Ayodhya issue.
The Opposition parties have threatened not to allow any business on the floor of the House until the Prime Minister issues a statement in the both Houses of the Parliament.
Tharoor also took the opportunity to remind Modi that former PM Pandit Jawaharlal Nehru was also heading a majority government and that he never missed any session of the Parliament.