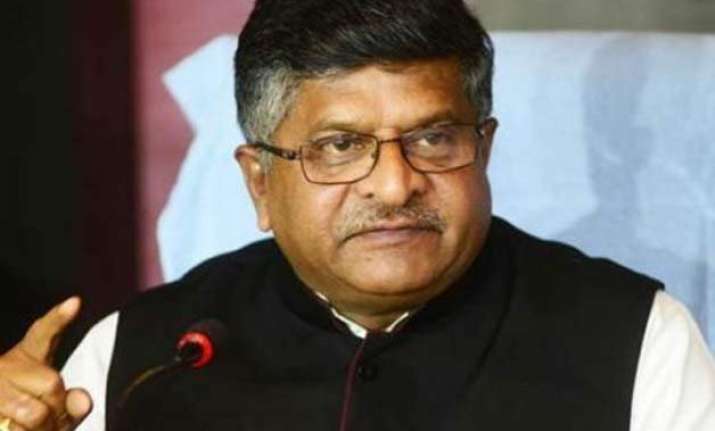 New Delhi:  Defending its decision not to call off the India-Pakistan NSA-level talks despite the neighbouring country courting Kashmiri separatist leaders, government today said that the meet will only focus on the issue of terror and ways to prevent it.
"This meeting is for talks on terror and the need to prevent it," Telecom Minister Ravi Shankar Prasad told reporters here.
He was asked to respond to Pakistan High Commission's invite to separatist leaders ahead of the National Security Adviser-level talks here on Sunday.
"I would just like to remind that the agenda of the meeting was settled at the Ufa meeting between Prime Ministers Narendra Modi and Nawaz Sharif. The first was the meeting between NSAs to talk on terror, including the exchange of voice samples of 26/11 (Mumbai terror attacks).
"Therefore, this meeting is for talks on terror and the need to prevent it," he said.
The minister said that a structured briefing will come from the Ministry of External Affairs on the issue.
Responding to a series of questions at a briefing on the decisions of the Union Cabinet on the house arrest of Hurriyat leaders, Prasad said he would not make a comment on the "policing exercise" of the government of Jammu and Kashmir as the state police "is free to take appropriate action".
Asked whether India was "okay" with the Pakistan NSA seeking a meeting with Kashmiri separatists, the minister said foreign policy initiatives are not determined via media debates.
"The stand of the government, I have told you very clearly and categorically, is that it is a talk on terror," he said.
To a question on Rahul Gandhi's plan to visit Poonch amid ceasefire violations by Pakistan, he said the Congress leader is free to travel anywhere in the country.
Rahul plans to visit Jammu and Kashmir next week to meet people affected by shelling from across the border.
"A discussion on his (Rahul's) understanding of foreign policy can be held at a later date," Prasad said in response to a question that the Congress Vice President had attacked the government on the issue of the situation on the border with Pakistan.