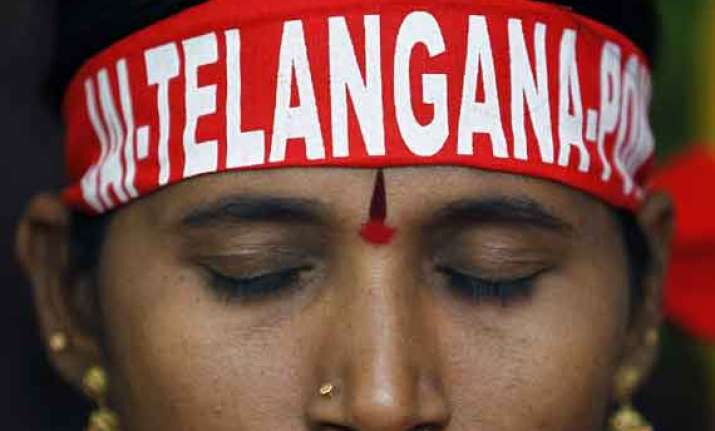 Hyderabad: Telangana would come into existence as the 29th state of India tomorrow, capping the decades-old struggle in the region for carving out a separate state from Andhra Pradesh.
President's rule imposed in united Andhra Pradesh would be revoked partially tomorrow to facilitate the swearing-in of a government in the newly-created Telangana headed by TRS president K Chandrasekhar Rao.
A notification is expected to be issued tomorrow morning in this regard.
The Central rule would, however, continue in the residual AP until TDP Chief N Chandrababu Naidu takes charge as Chief Minister, which is likely on June 8.
Chandrasekhar Rao is scheduled to be sworn in as Chief Minister at 8.15 am at the Raj Bhavan here tomorrow by Governor ESL Narasimhan, who will be the Governor for both Telangana and the residual Andhra Pradesh.  
After taking oath as first Chief Minister of separate Telangana, Chandrasekhar Rao would attend the official celebration of 'Telangana Formation Day' at the sprawling Parade Grounds here.