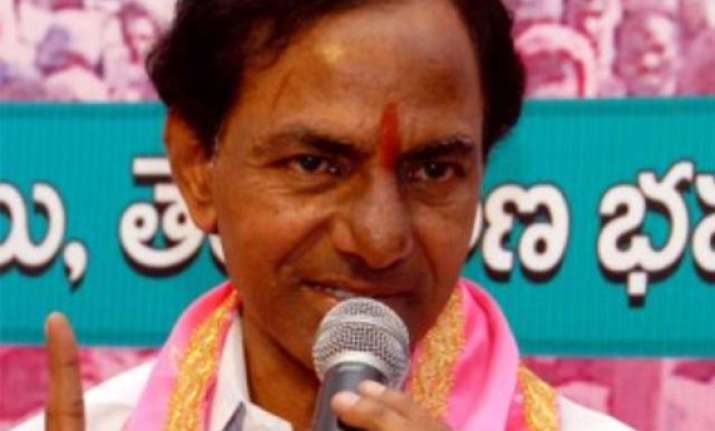 Karimnagar (AP): Telangana Rashtra Samiti (TRS) Chief Kalvakuntla Chandrasekhar Rao today here that his party would never join hands with the BJP-led National Democratic Alliance (NDA).
Addressing a public meeting at SRR Government Degree College grounds here today evening, he said, "TRS is a secular party and it will not join with the BJP."
In his 35-minute address he said that his party would join hands with the Third Front, which he said, would come to power at the Centre, after the general elections.  
"Non-Congress and non-BJP parties will come to power," he said, adding that Lok Sabha seats of NDA allied parties would not cross 200.
"A confederation of regional parties will come to power, with whom TRS will join hands," he said, adding that promises made in the TRS manifesto would be fulfilled and reiterated his stand on providing 12 per cent reservations to Muslims.
He promised to sanction Rs 1,000 per month as old age pension for the aged and the physically challenged.