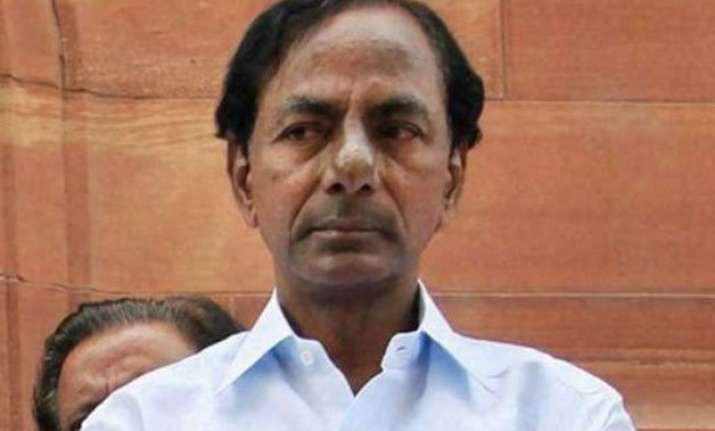 Hyderabad: Chief Minister K Chandrasekhar Rao is all set to be re-elected as the president of the ruling Telangana Rashtra Samiti as part of the ongoing organisational election process, TRS sources said here yesterday.
Several ministers, MPs, MLAs and other TRS leaders filed different sets of nominations on behalf of Rao and no other nomination was filed in favour of anybody else, Telangana Home Minister N Narasimha Reddy, who was the returning officer for the intra-party election told PTI.
However, Rao's election would be formally announced after completion of the internal TRS election process, he said.  Rao had formed the TRS in 2001 to fight for separate statehood to Telangana.