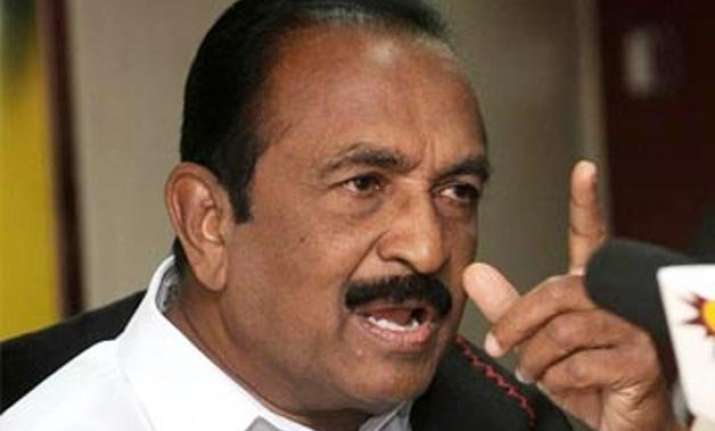 Coimbatore:  Tamil Nadu Chief Minister Jayalalithaa should strongly oppose the land bill at the Chief Ministers' Conference, scheduled to be held at Delhi, MDMK General Secretary Vaiko said on Monday. 
"If the government failed to oppose the bill, it will be a gross injustice to the farmers of the state," Vaiko told reporters at the city airport.
The Chief Ministers' conference is scheduled to be held on July 15 and all the chief ministers should oppose the bill, to safeguard and protect the rights of the country's farmers, he said en route to Palladam in Tirupur district.
 
Asked about the health condition of Jayalalithaa, Vaiko said he did not want to politicise the issue.