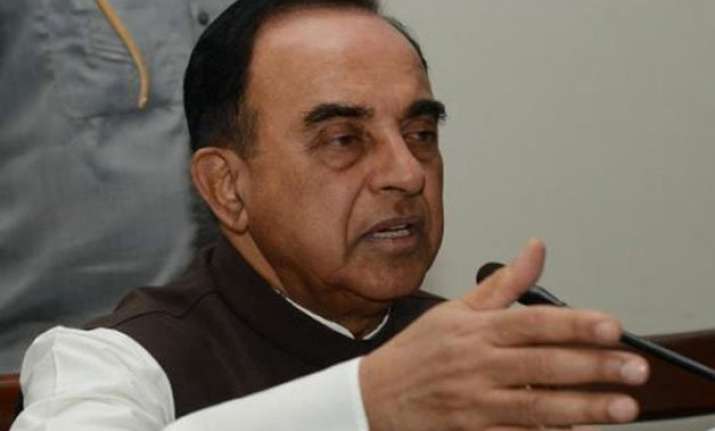 Kolkata: BJP leader Subramanian Swamy today said that he would pursue Prime Minister Narendra Modi to release the secret files relating to the death of Netaji Subhas Chandra Bose from government records.  Claiming that Netaji had not died in the air crash, Swamy said that the Centre would release secret files relating to his death sometime in the future.
"It will be released sometime in the future," Swamy said at a programme here when asked about declassification of Netaji files.
Swamy said he would pursue with the Prime Minister Narendra Modi to release the files from government records.  The Prime Minister's Office (PMO) in a recent RTI reply accepted that there were 41 files related to Netaji, of which two had been declassified, but refused to disclose the others, arguing that the "disclosure would prejudicially affect relations with foreign countries".  
He claimed that America had given it in writing to the Mukherjee Commission, which probed Netaji's disappearance, that there was no record of any plane crash and no record of any charred body in any hospital in Taiwan.  "So this story (of death in air crash) is a bogus story," Swamy said.
Swamy said that Netaji had faked his death after both his friends Japan and Germany lost the war and escaped to Manchuria in China which was under Russian occupation.
When under house arrest by the British in then Calcutta, Netaji had escaped in 1941 to seek international support for his efforts to free his country and formed the Indian National Army with Japanese help. He went missing in 1945.
The Mukherjee Commission had rejected the opinion that he had died in a plane crash at Taihoku airport in Taiwan on August 18, 1945.