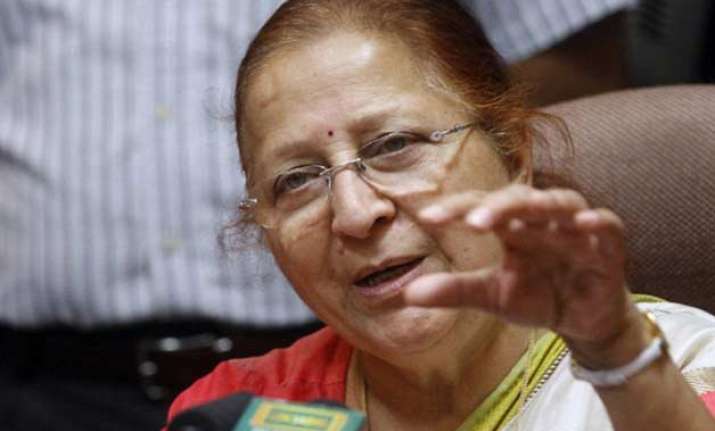 New Delhi: Lok Sabha Speaker Sumitra Mahajan, noting that Indian history showcases one of the finest examples of fairer, smarter and more humane migration, said that sustainable development can only be achieved with the inclusion of all groups.
Mahajan, who attended the 133rd Assembly of the Inter-Parliamentary Union in Geneva , was sharing her views on the theme "The Moral and Economic Imperative for Fairer, Smarter and more Humane Migration", an official statement said on Monday.
Citing the example of the Parsis, who emigrated to India for reasons of religious freedom, and integrated and assimilated themselves into Indian society like sugar in milk and whose achievements are respected by all Indians, she said that while "migration poses challenges and moral dilemma for destination countries, it also presents an opportunity for economic growth, human development and cultural diversity".
"The host country benefits in terms of their labour, both skilled and unskilled, talent and expertise, energy and innovation brought in by younger migrants.The native country benefits in terms of remittances, savings, skills and international contacts provided by migrants," she added.
She also referred to Prime Minister Narendra Modi's vision of 'Sabka Saath, Sabka Vikas' (together with all, development for all), and underscored the importance of inclusive growth.
"The non-resident Indians and persons of Indian origin, by their creativity, entrepreneurship, diligence and law abiding nature have played an important role in global brand building and image of India as a 'Knowledge Economy'," said Mahajan.
She also mentioned that as a responsible country, India constructively engages with the International Organisation for Migration, Global Forum for Migration and Development, Colombo Process and similar other regional and international platforms, which promote and protect the interests of migrants.