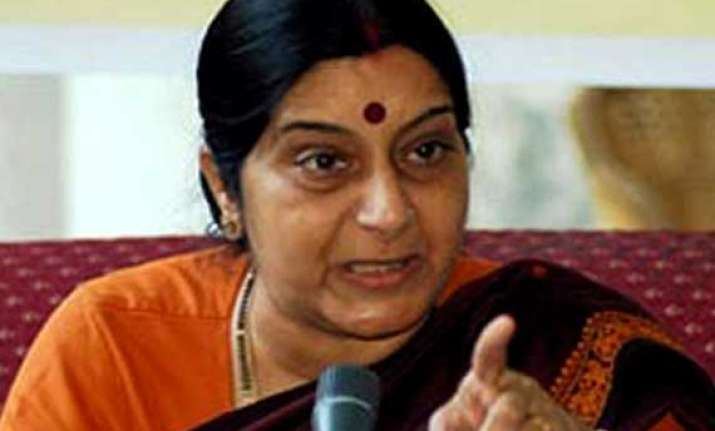 New Delhi: Bharatiya Janata Party (BJP) leader Sushma Swaraj Saturday blamed the Congress-led UPA government for the disruptions in the 15th Lok Sabha.
Sushma Swaraj, who is the leader of opposition in the Lok Sabha, also defended the BJP and its allies, saying they disrupted parliament to "expose the scams of government".
"This Lok Sabha saw the highest number of disruptions. This government had so many scams, a new one came up in the interval of every session. The government wanted us to set them aside and let the parliament go on... But we had to stall the parliament to expose the government and its corruption," she said.
"But the new trend witnessed in this session was disruptions by government members. Three sessions were sacrificed over protests on Telangana, in which only government members disrupted the house," she said while addressing a press conference a day after the last session of the 15th Lok Sabha ended.