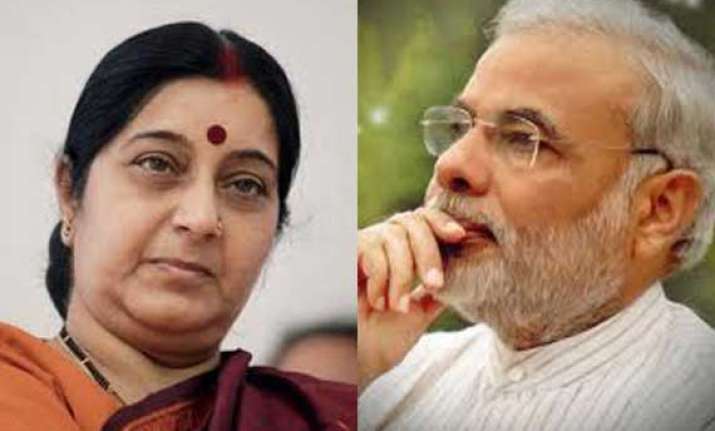 Dholka: Praising Gujarat chief minister and BJP's prime ministerial candidate Narendra Modi for his efficiency, senior party leader Sushma Swaraj claimed here today that BJP would win all 26 Lok Sabha seats in Gujarat under his leadership.
"Modi proved himself to be an efficient chief minister. With Modi as our PM candidate, the BJP will get all the 26 Lok Sabha seats in Gujarat," Swaraj said, during her speech at Dholka town today to campaign for BJP candidate Devusinh Chauhan, contesting from Kheda seat.
Swaraj claimed that the Congress had lost its ground. "During their ten-year rule, the Congress gave inflation, scandals and widespread corruption, which will spell doom for Congress during this election," she said.
"Apart from Modi's image of an efficient chief minister, BJP ruled states which have developed, will become instrumental in eliminating the Congress. I urge you to come out in huge numbers on the day of polling," she said.