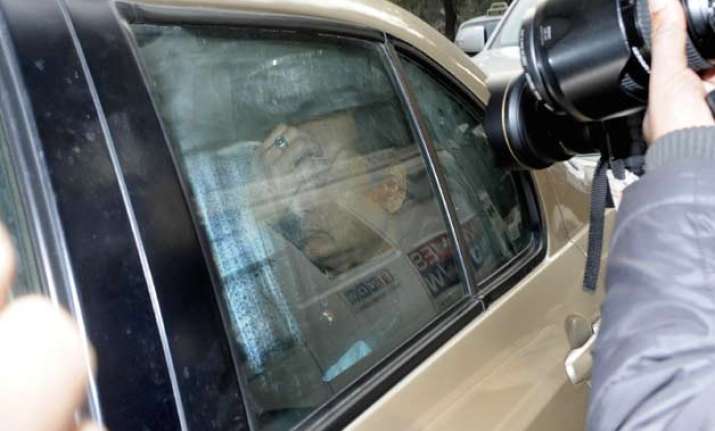 New Delhi:  The Special investigation team of Delhi Police finally called former Union Minister Shashi Tharoor on Monday night for interrogation in connection with Sunanda Pushkar's murder mystery. He was questioned for around four  hours as the investigating officers tried to build up the sequence of events that led to the murder of Sunanda Pushakar a year ago in a posh hotel in Delhi.
Earlier this month Delhi Police had said that Sunanda Pushkar was actually murdered and that she didn't commit suicide.  It took almost a year for Delhi police to come to this conclusion. Now the investigating officers are busy to join the various dots of this murder mystery.  The investigating team has already quizzed half a dozen people in connection with this case. It includes Tharoor's domestic help Narayan Singh and Sanjay Dewan a family friend who is said to be close to both Shashi Tharoor and late Sunanda Pushkar.
An investigating official told The Asian Age, "We had several questions and confusions which emanated from quizzing of other witnesses".  The official further said that they were earlier confused by the statements of witnesses that were recorded by the SDM soon after the death of Sunanda Pushkar.
"At least three witnesses gave us various versions which increased our confusion. Mr Tharoor was asked to provide some insights on these inconsistencies of statements by the witnesses," added the official. The Commissioner of Delhi Police B S Bassi has already said that the   investigating team wants to get the probe completed as soon as possible.
He was hopeful that by interrogating Shashi Tharoor, the missing links in the murder mystery can be found out. The Delhi police have begun a new round of investigation after the medical report of AIIMS confirmed that Sunanda Pushkar was "poisoned".  Police sources said that this was the first round of questioning and Tharoor may be called again.