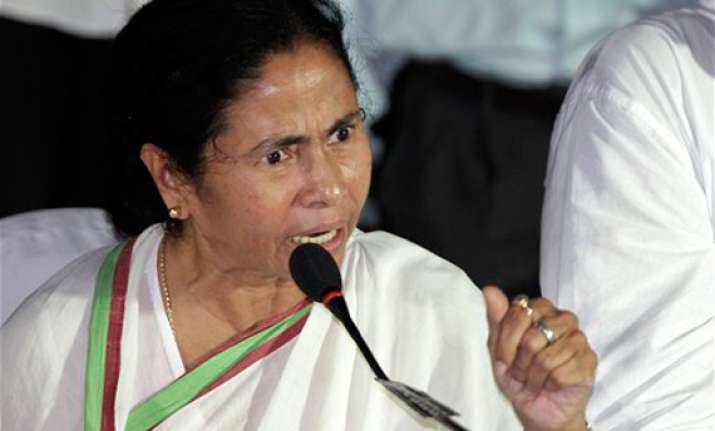 Lalgarh, West Bengal, July 8 : West Bengal chief minister Mamata Banerjee today told a party rally that suicide squad has been formed to eliminate her.
Addressing a panchayat election rally in the one-time bastion of Maoists, Banerjee said, people from Assam, Odisha, Bihar and Jharkhand have come to Bengal to join this suicide squad. She did not elaborate.
The chief minister said, people sitting in Kolkata are helping this suicide squad. "I have already prepared a list and keeping an eye on all info", she added.
Banerjee had in the past levelled charges against CPI(M), Congress, BJP and Maoists of conspiring to eliminate her, but this is the first time she has mentioned about a suicide squad.