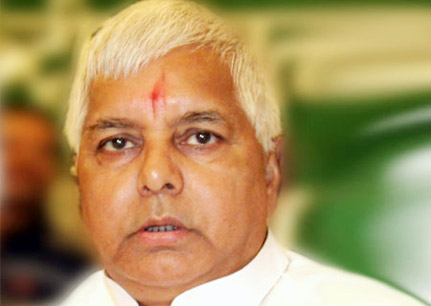 Patna, Nov 13  :   Condemning former RSS chief K S Sudharsan's derogatory remarks against Congress president Sonia Gandhi, RJD chief Lalu Prasad demanded that he apologise to the nation for his comments.
"He (Sudarshan) should apologise to the nation for what he had said," Prasad said, adding that it had exposed the RSS' claims of being a national organisation teaching lessons on "Bhartiyata".
"I strongly condemn the remarks of Sudarshan against Sonia Gandhi. She is a noble lady," Prasad told reporters at his residence after Chhath puja.
Describing Sudarshan's remark as "murderous", Prasad claimed that the RSS leader has "lost moral right to stay in India."  PTI