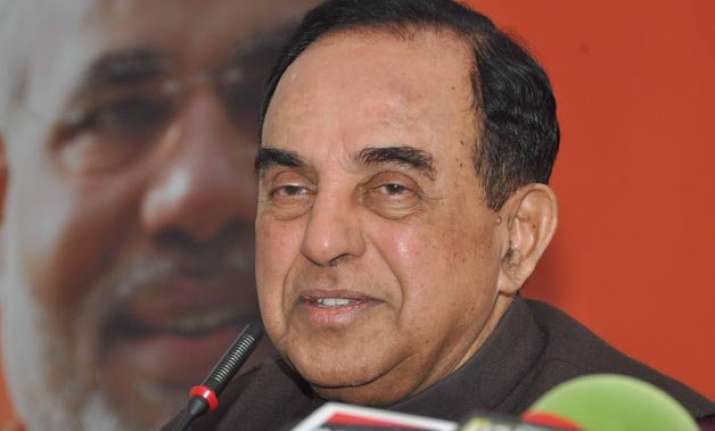 New Delhi: Bharatiya Janata Party (BJP) leader Subramanian Swamy today attacked Delhi Chief Minister Arvind Kejriwal for 'unnecessarily' creating controversy over Shakuntala Gamlin's interim appointment as chief secretary.
While branding him as a 'Naxalite', Swamy said that Kejriwal is not interested in delivering the promises he had made to Delhi people and hence he is making attempts to divert attention from core issues.
"Arvind Kejriwal has come to a conclusion that he cannot deliver on his promises. He (Arvind Kejriwal) is basically a Naxalite. He isn't interested in ruling," Swamy told reporters.
"A simple promise of giving wi-fi to Delhi hasn't been implemented. He is looking for a way to get out," Swamy added.
This is not the first time that Swamy described Kejriwal as a Naxalite. In February this year, just few days ahead of the announcement of Delhi poll results, Swamy had referred to Kejriwal as a Naxalite and claimed that the latter would leave office within a year even if his party emerges victorious.
The ongoing row over interim appointment of Delhi Chief Secretary has reached President Pranab Mukherjee's door with Kejriwal seeking time to meet the President.