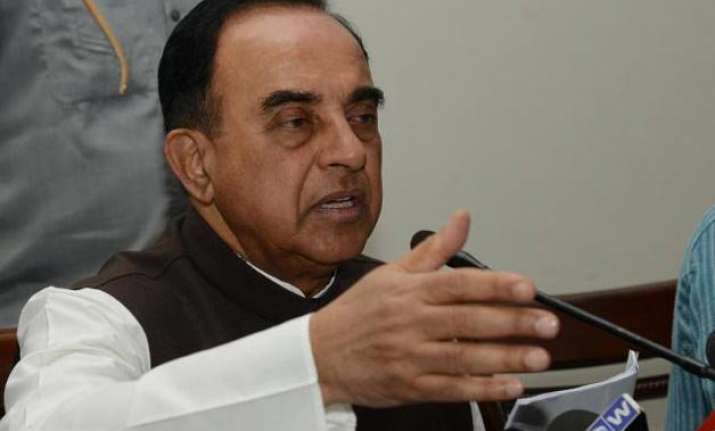 New Delhi: The Supreme Court will today hear BJP leader Subramanian Swamy's plea on the issue of black money when the Special Investigation Team (SIT) is also likely to file a fresh status report.
Yesterday, a bench, comprising Chief Justice H L Dattu and justices Arun Mishra and Amitava Roy said that it will take up the matter on Tuesday at 4 pm.
The BJP leader, in his plea, has suggested some measures for bringing back black money.
Earlier, the Supreme Court had asked the SIT, headed by former apex court judge Justice M B Shah, to file a fresh status report by May 12 on the progress made by it on black money probe.
Prior to this, it had asked the SIT to consider suggestions of senior advocate Ram Jethmalani, who had filed a PIL in 2009 on the black money issue, on the way forward to bring the illegal money stashed in banks abroad.
The court had also said that the SIT, after considering the suggestions in accordance with law, would be sending "a copy of its report to that effect" in a sealed cover to the apex court.
Senior advocate Anil Divan, who represents Jethmalani, had alleged that "not a single rupee has come to this country" in the last six months and only some searches and attachment of properties have been carried out.