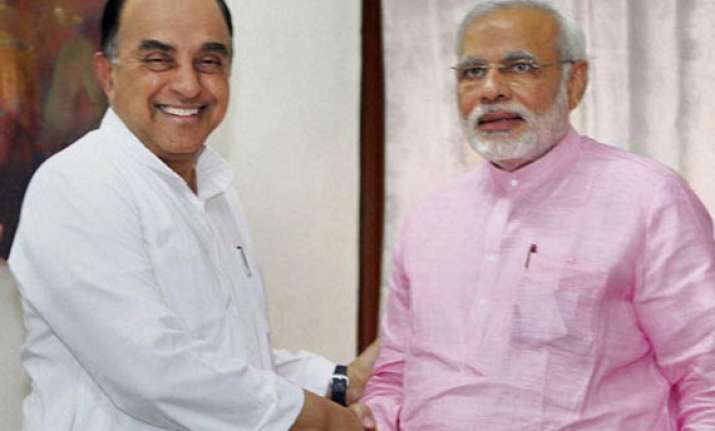 Gandhinagar, May 28: Janata Party president Subramanian Swamy paid a visit to Gujarat Chief Minister Narendra Modi  on Monday  at his office in Gandhinagar.
Swamy, who arrived here in the afternoon, drove to the CM's office in Gandhinagar at around 5 PM. Both the leaders spent time together for around 45 minutes, sources said.
"Swamy met Chief Minister Narendra Modi to discuss the prevailing political situation and the next Lok Sabha election," sources privy to the meeting said.