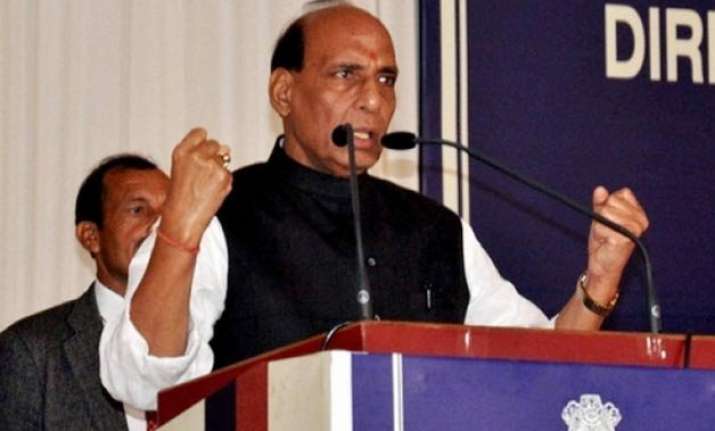 Raipur: Union Home Minister Rajnath Singh has said that a strong strategy would be devised to deal with the Naxalism.
"The Centre is serious over the issue. We will put in maximum efforts to ensure internal security. Strong strategy will be devised (on Naxalism)," he said, answering a question at a press conference here on Saturday evening.
He refused to reveal details of strategy. "Whatever will be done will be evident to everyone," he said.
Singh inaugurated the new police headquarters building at Naya Raipur, the upcoming new state capital, and later chaired a meeting with Chief Minister Raman Singh, state Home Minister Ramsewak Paikra and senior officials.
The targets set at previous meeting for the Naxal-affected state were reviewed in the meeting yesterday, he told reporters, adding "a lot has been achieved but in some areas efforts are still on."
 
Chhattisgarh government was making efforts for development of areas affected by the Naxalism, he said, and denied that there was lack of coordination between paramilitary forces and state police.
Asked about possibility of deployment of Army in anti-Naxal operations, he refused to comment.
Rajnath to visit Bastar today Thousands of security personnel, including CRPF, STF (special task force) and CAF (Chhattisgarh Armed force) were deployed to ensure security during the Minister's visit.
Patrolling had been intensified in the interior forest pockets and along inter-state borders to check suspicious movements, a police official said.