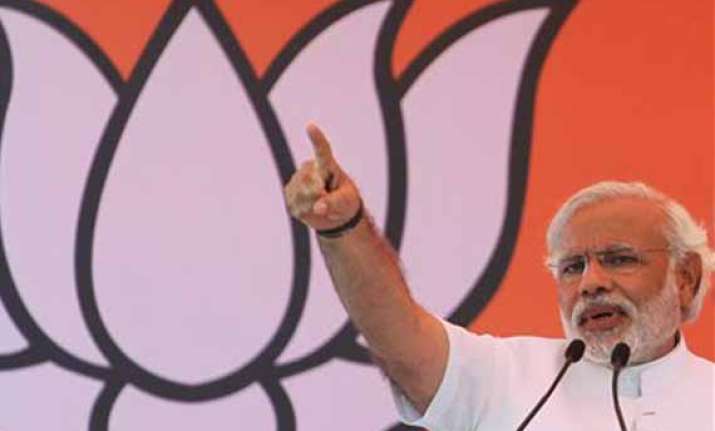 "What appears is not and what does not, is." This ancient saying aptly describes the Indian political scenario.
The Congress-led UPA claims to be secular; peel a few layers and you will find it is steeped in communalism. The BJP-led NDA, accused of communalism, does all that it can to get rid of this label and walk that extra mile. No doubt scams, price rise, all pervading corruption, negative industrial growth and unemployment played a major role; but above all it was the communal attitude of the Congress party chief and her overt tilt towards the Muslim minority that derailed the UPA.
Perhaps, the Congress did not expect the Hindu majority to join together since they have always been divided on linguistic and caste lines. Soon after assuming the Prime Minister's Office (PMO), Manmohan Singh openly declared that minorities had the first right on India's resources, driving a dagger through the hearts of Hindus who had stood by him. Not once during his tenure did he even acknowledge the magnanimity of the majority community. While many complained that they were not treated with dignity, sops were doled out for minorities to the tune of thousands of crores.
Principals were asked to identify minority students and open bank accounts through which scholarships were given. In some states ruled by UPA allies, a child gets Rs.30,000 just for being from the minority community. This created a wedge in the classroom psyche and caused heartburn to other poor students from the majority.