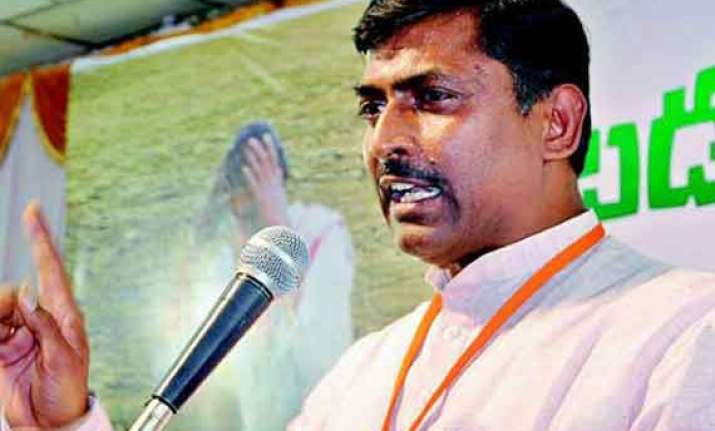 New Delhi: The spirit of give and take should be the guiding principle for the heads of Telangana and Andhra Pradesh, who are embroiled in controversies, as the two states formally come into existence tomorrow, a senior BJP leader has said.
"Give and take and spirit of reconciliation is the guiding principle. I do not think these cannot be solved when the leaderships of (Telangana and Andhra Pradesh) sit together," BJP national general secretary P Muralidhar Rao told PTI.
His observations comes at a time when the Chief Minister-designates of Andhra Pradesh and Telangana are engaged in "war of words" over a series of issues ranging from Polavaram to Government employees.
The senior BJP leader also stressed that both the states must focus on common interests, instead of turning their attention to conflicts and raising "settled" issues.  
"Today, raising the issues, which are taken as settled will ultimately create problems in some other areas. In my view, I have already indicated that Seemandhra and Telangana have got lot of common interests.
We have to work on those common interests, instead of focusing on conflicts," he said, while replying to opposition by TRS for transfer of seven mandals, which are crucial for executing Polavaram multi-purpose Project.