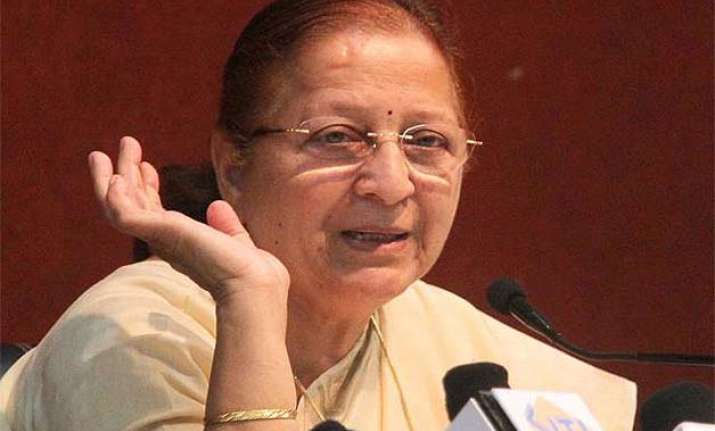 New Delhi: Lok Sabha Speaker Sumitra Mahajan today lauded the spirit of unanimity in the House during the passage of a bill to operationalise the Land Boundary Agreement with Bangladesh that provides for exchange of territories to settle the 41-year border issue.
"It is the beauty of the our democracy that the national priorities remain intact despite change in governments," she said, and expressed hope that there would be positive atmosphere on matters of topical interests in the House in future also.
She was speaking to reporters after the bill to amend the Constitution of India was passed in Lok Sabha to give effect to the acquiring of territories by India and transfer of certain territories to Bangladesh in pursuance of the agreement and its protocol entered into between the Governments of India and Bangladesh.
Replying to a question on whether Prime Minister Narendra Modi personally thanking Congress President Sonia Gandhi indicated to some positive change in Indian parliamentary politics, the Speaker said, she appreciated the sense of cooperation among different parties in the House and felt that the goal of national reconstruction can be better served by such sense of mutual respect.