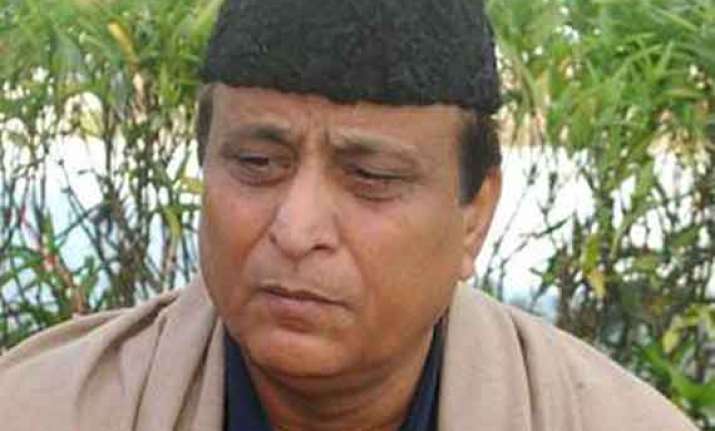 Sultanpur (UP): An MLA of Samajwadi Party has threatened to go on a fast unto death if the ban imposed by Election Commission on Uttar Pradesh minister Mohammad Azam Khan's rallies in the state was not lifted.
MLA from Isauli seat Abrar Ahmad yesterday sent a memorandum to the EC through the district magistrate demanding that the ban imposed on Khan to be lifted.  
Ahmed threatened to go on a hunger strike and stage a protest if the ban was not lifted within 48 hours.  
The SP MLA alleged that when the poll panel could lift the ban on Narendra Modi's aide Amit Shah who is accused of spreading communal hatred then why can't it remove the restriction on Khan.
The EC on April 23 issued a fresh show-cause notice to Khan for reportedly making objectionable remarks against it and circumventing a ban imposed on him from campaigning in UP.  
The show-cause notice was issued to the senior SP leader days after the EC banned him from campaigning in the state following his controversial 'Kargil' remarks.