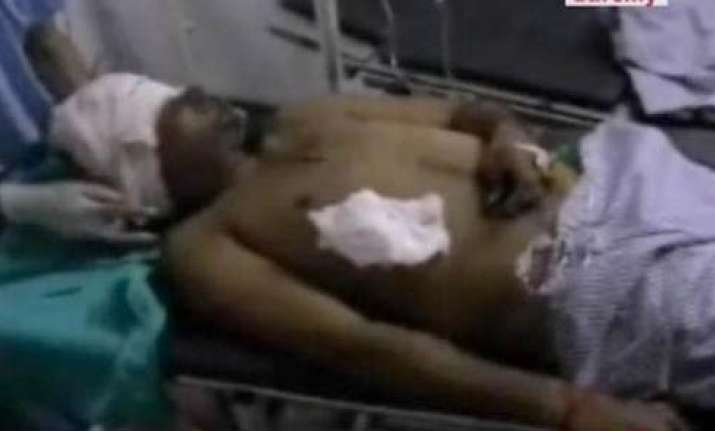 Bareilly, Oct 28:  A Samajwadi Party MLA's son and his aides allegedly fired indiscriminately at an automobile showroom here after a dispute with the staff, leaving one person dead and two others injured.
Atul Gangawar, son of SP MLA from Nawabganj Bhagwan Sharan Gangawar, and his aides allegedly fired indiscriminately at the showroom in Civil Lines late last night when the showroom staff refused to repair a motorcycle, police said.
Three persons - Charan Singh, a Nagar Nigam employee, showroom cashier Akhilesh Kumar and manager Rajeev Sharma were injured in the firing. Showroom owner Aman Khandelwal alleged that Atul and his aides were drunk.
They were admitted to a private hospital where Charan Singh, who sustained a bullet injury in his head, died during treatment, police said.Later police carried out a raid and arrested Atul Gangawar and recovered his licenced rifle.
Police said Atul's vehicle had hit the motorcycle of an armyman near Chowki crossing."Atul had gone to get the motorcycle repaired, but the staff refused to entertain him as the showroom was closed which infuriated the MLA's son," police sources said.
"Nobody will be allowed to take law in his hand and NSA will be evoked against Atul," IG Gurbachan Lal said after visiting the spot.  PTI