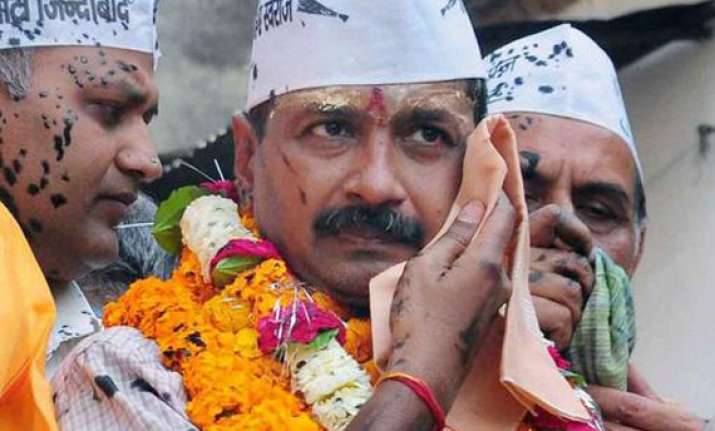 Varanasi: The challenge thrown by AAP leader Arvind Kejriwal before Narendra Modi is part of the party's larger game plan to woo Muslims voters in Uttar Pradesh and across the country as it looks to bag the anti-BJP votes which would otherwise go to other "secular" parties.  
"When Arvind takes on (BJP's prime ministerial candidate) Modi, it will be a highly polarised battle between the parties which is likely to benefit AAP as he would be seen as the only leader who is taking Modi head on.  
"Although BJP will end up getting its seats, the losers will be Samajwadi Party, BSP and Congress as all the minorities will see AAP as championing their cause," said an AAP source.
"The real impact will be on these parties as AAP has been banking on minority votes, especially when the Muzzafarnagar riots is still fresh in the minds of the people here," the source added.
BJP was aware that to get the maximum seats in UP, it was essential for Modi to contest from the state as that would send out a strong message among the voters here.  
That AAP, too, is eyeing a big chunk of votes in UP is evident in Kejriwal's decision to take on Modi.