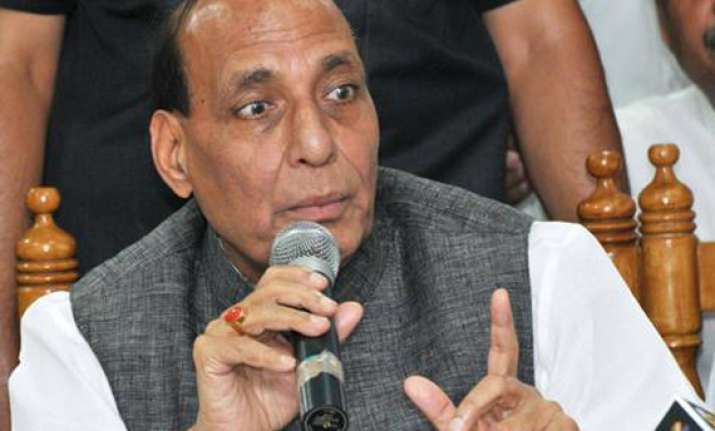 Kolkata: Hitting back at Sonia Gandhi, BJP president Rajnath Singh today said if she has any concern for Prime Minister's respect, she should ask Rahul Gandhi to resign as Congress vice-president or seek apology for his statement on the ordinance on convicted lawmakers.
"I am surprised to read a statement of Soniaji where she said that the BJP made fun of the Prime Minister, but the whole party is beside him (PM). I would request Soniaji that there should not be any attempt of face-saving by your party.
The person who made fun of the PM is the vice-president of the Congress, not the BJP," Singh told a press conference here.
"BJP did not show any disrespect to the Prime Minister. If Soniaji has any concern for the respect of the PM, she should ask Congress vice-president to resign or tender an apology to the country," he said.