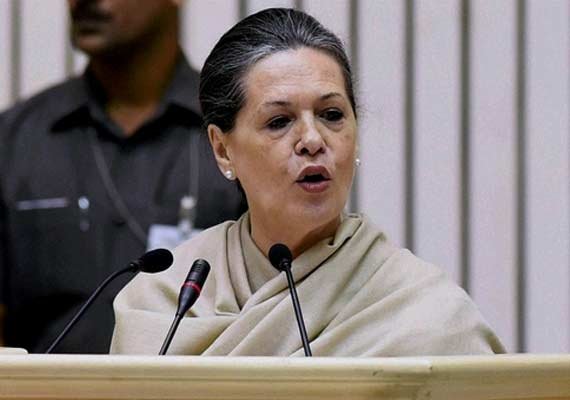 Srinagar: Congress president Sonia Gandhi Wednesday blamed "coalition compulsions" for the failure to implement all people friendly programmes in Jammu and Kashmir.
Gandhi said: "I know we could not fulfill all the pro-people programmes like the food security bill and land compensation bill because of coalition compulsions during the last six years.
"But we have remained in the forefront of helping the people of Kashmir in times of need," she said at an election rally in Shangus constituency in south Kashmir's Anantnag district.
"The response of the Congress-led government in the state was prompt and effective during the 2005 earthquake.
"During the recent floods, the Congress workers promptly came to the help of the people in villages and towns."
Gandhi appealed to people to maintain the secular character of Kashmir and for that she urged them to vote for Congress candidates in assembly elections.
A large number of people turned up to hear Gandhi in the small village of Renipora, 85 km from Srinagar.
Congress leaders Ghulam Nabi Azad, Ambika Soni, Saifuddin Soz and Ghulam Ahmad Mir accompanied Gandhi during her visit to the Kashmir Valley.