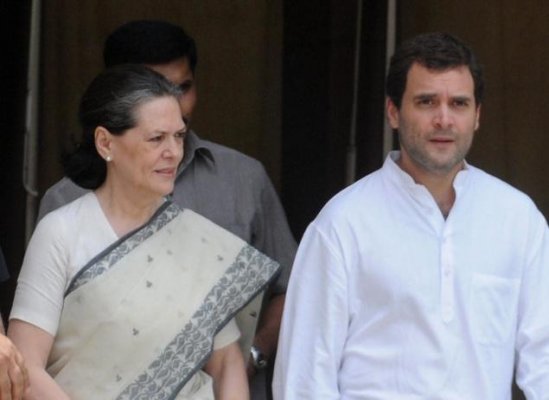 New Delhi: Senior Congress leader P Chidambaram on Friday said that Sonia Gandhi and Rahul Gandhi should "speak more" and put in action a timetable that would enable the party to play the role of "true opposition" at a time when the morale of party cadres is "pretty low".
He also said that the reorganisation of the party was due for the larger task of being an "efffective, strong and robust opposition" to the government.
Chidambaram said that Congress President Sonia Gandhi was "numero uno" in the organisation and that the decision in Jaipur in January 2013 to make Rahul Gandhi Vice President was "perhaps the correct decision".
Steering clear of questions about clamour within a section of the party for Priyanka Gandhi, he urged the Congress President and the Vice President "to speak more. I would urge them to address more rallies, urge them to meet the media…"
"I agree that Congress (cadres') morale is pretty low. But I don't agree that the morale cannot be lifted. Direction cannot be given…I am sure the Congress leadership has a timetable.
"I would urge again that timetable be shortened and we get on with the job of a reorganising the party and getting on with the job of being true opposition," he told a news channel, replying to a question about doubts being expressed about Rahul Gandhi's leadership.
Asked can a non-Gandhi become the Congress President, he said, "I think so. Someday yes", but was quick to add, "I do not know" when asked about the timeline for such an eventuality.
"I am too old to aspire for anything now," he, at the same time, said.
His remarks have come at a time when the process of organisational elections has been set in motion, which will culminate into the election of the new party Chief by July end next year. Sonia Gandhi is the longest serving party Chief being at the helm since March 1998.
To a question as to why the party was over-dependent on one family to lead it, he said, "It so happens that he (Rahul Gandhi) belongs to that family but that does not mean other younger leaders cannot emerge. After all Sachin Pilot has emerged."
The former Finance Minister dismissed suggestions that the party leadership was not talking even to party workers.
"That is not right. I do see them at regular intervals. They do talk to me and I assume that there are others. I would urge them to talk to the public," Chidambaram said when asked about a perception that Congress has become a rudderless ship as Sonia and Rahul are seen or heard very rarely.