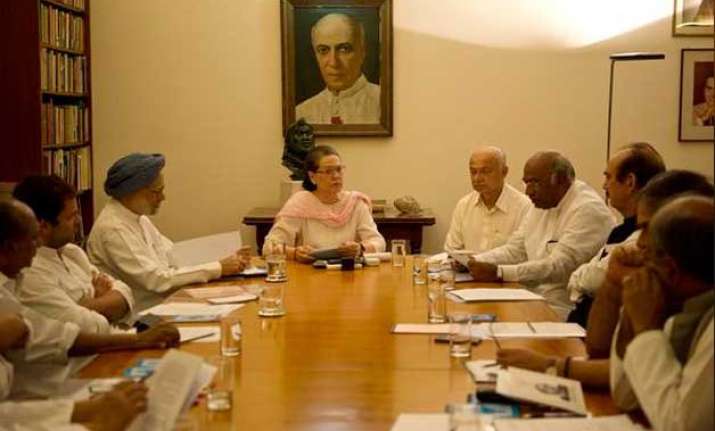 New Delhi: In an attempt to reclaim lost ground among Dalits ahead of crucial Bihar and UP polls, Congress president Sonia Gandhi today asked partymen to undertake year-round vigorous programmes to mark the 125th birth anniversary of B R Ambedkar.
At a meeting of top leaders of the party, including Rahul Gandhi and former Prime Minister Manmohan Singh, the party chief wanted year-round vigorous programmes to be undertaken to take the message of Ambedkar far and wide.
Former Home Minister Sushilkumar Shinde, Leader of the party in Lok Sabha Mallikarjun Kharge and several party General Secretaries including Digvijay Singh were present at the meeting.
The meeting took place two days ahead of Rahul Gandhi's scheduled launch of year-long celebrations at Mhow in Madhya Pradesh, the birth place of Ambedkar.  
Congress has lost much ground among Dalits, especially in the North, in the past three decades with the emergence of BSP.
The surge of 'Mandal' and 'Mandir' issues in the late 80s also resulted into the marginalization of the party in Uttar Pradesh and Bihar, where it is out of power for 25 long years.  
Both Congress and BJP are planning to observe Ambedkar's birth anniversary in a big way this year to reach out to the Dalit community.
Assembly polls are due in Bihar this year and the BJP is wooing the Dalit and Mahadalit communities in its attempt to capture power in the key Hindi state on its own.
The last Lok Sabha polls saw caste barriers breaking in key north Indian states like Uttar Pradesh and Bihar, where a sizeable section of Dalits voted for BJP.